Neil Campbell
Listed under
Bio
I'm a production cameraman - originally trained in studio & OB at Sydney's ATN7 between 1987-94. I am more than proficient in a considerable variety of operation modes & genres (including steadicam). I think it's fair to say I am a useful contributor to any production.
I should add that I am 80% through a Masters in Media Practice from the University of Sydney; I do have considerable ability as a writer & researcher.
Also, in the UK I worked as a pre-transmission QC/Ingest operator (converting broadcast assets into digital files & checking their quality), & was subsequently trained in digital asset transmission at Technicolor in West London.
Visual Showreel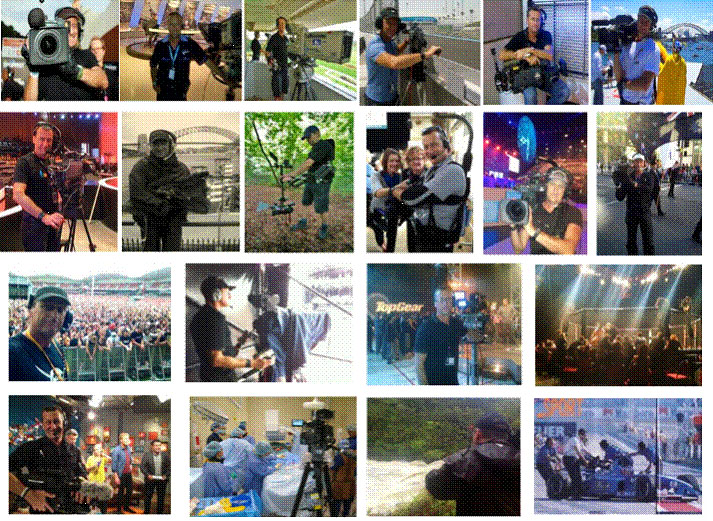 CV
Congress, Festival of Dangerous ideas, ABC Schools Spectacular, Garden Island New Years' Eve Resolution Concert, ABC Cricket & Rugby, Darling Harbour Australia Day, Celebrity Splash! City to Surf 2013, Eisteddfod 2012-13
• Studio pedestal (August 2010 to present)
• SBS Insight, NITV, Observer Effect, Living Black, Barefoot Sports, Cultural Intelligence, Tours of: France, California, Italy & Spain, Netball, The World Game, Youth Orchestra, Champion's League, Pokal Cup, FIFA U20's, Copa Del Ray & News, Foxtel Balls of Steel, The Living Room, Wesley Mission, The League, Sunrise & Morning shows, The Nation, The Agenda, UFC, ABC Q&A, The Reef, Can of Worms
• Work History (January 1987 to August 2010)
• September 09 to August 10 : Freelance Camera Operator UK. Floatcam, short Films, Broadcast Sport including Boxing, Rugby: League and Union, Football, Corporate & Live Entertainment
• June 05 to May 07: QC Editor & Ingest Operator UK
• September 1995 to June 05: Freelance Camera Operator UK. Various Sport including Formula 1. Handheld and fixed track positions. Studio and OB Variety TV; Teddington Studios & Stephen Street London
• January 1987 to January 1994: Production Camera Operator Network 7 Sydney and A/V Librarian SBS Artarmon
Education
• (continuing) Masters in Media Practice, Sydney Uni (HD Average)
• Steadicam Operator's Certificate, Optex, London 1996
Graduate Diploma TESOL, UTS Sydney 1993-4
• Bachelor of Arts (film & media), Griffith University, Queensland 1981 to 1984
.